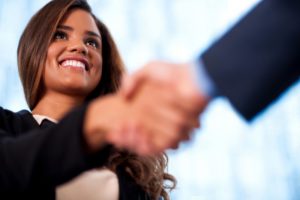 They say you should always be able to trust your banker and your barber, but what about your dentist in Dayton? He is the one who looks after one of your best assets — your smile. You don't want to entrust your oral health to just anybody. While there are tons of great dentists around our area, Dr. Allport stands out as someone who truly cares about his patients and their needs. We invite you to learn a little more about him, the team in our office, and the comprehensive services that we offer.
Dr. Allport — Experienced, Skilled, and Caring
Dr. Michael Allport originally came from Beckley, West Virginia, but now he is a proud member of the Dayton community. He lives here along with his wife, Candy Ann, and their three children. When he isn't helping patients to achieve beautiful, healthy smiles, he likes to spend his time playing tennis and raising cattle.
You can be confident in Dr. Allport's skills as a dentist because he has been practicing his art for nearly two decades. He isn't the type to rest on his laurels, either; he loves learning. After he finished dental school, he went on to pursue three more years of intensive education that qualified him to become a prosthodontist.
What is a prosthodontist, you may ask? The title means that Dr. Allport has received specialized training in how to restore people's smiles. Through dental implants, crowns, bridges, and other dental prosthetics, he helps patients to replace their missing teeth and cope with structural problems in their jaw.
Dr. Allport has been the proud recipient of several awards throughout his career, and he is a member of a number of prestigious groups, including the American Dental Association, the American Academy of Prosthodontics, and the Christian Dental Society.
A Team to Look After All Your Dental Needs
Dr. Allport has a highly skilled team backing him up in all his endeavors. With two friendly ladies running the office, two dental hygienists, and four dental assistants, there are always plenty of folks in our practice who are available to care for the needs of patients. Whether you have questions about billing, you want some tips on oral hygiene, or you need information about your upcoming treatment, there is a qualified person ready to assist you.
Together, we provide a range of dental services. Preventive dentistry keeps the mouths of you and your family clean and fresh, cosmetic dentistry makes you the star of the show, and restorative dentistry helps you recover from tooth damage and even tooth loss. We're even prepared to leap into action when you face a dental emergency!
Dr. Allport and his team would love to meet you. Why not stop in for a chat?
Contact Us
Our office has convenient hours meant to cater to your needs. Call us at 423-775-9971 Monday, Tuesday, Thursday, or Friday to ask questions or schedule an appointment. Or, you can email us or use our website to get in touch. We're eager to hear from you!