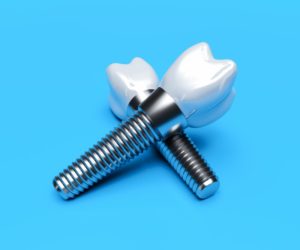 If you have a gap or two in your smile, you might be thinking about getting dental implants, and we wish you the best of success with your journey. However, before you get too far into the process, it's important that you understand both how the treatment works as well as the qualifications of the person performing it. That's why we should take a moment to talk about how a prosthodontist can be the perfect person to restore your smile.
What Is a Prosthodontist?
In a nutshell, a prosthodontist is a dentist who has undergone three years of extra education in order to become a true expert on dental prostheses, such as dentures, crowns, bridges, and yes, implants. They have intimate knowledge of tooth structure and how to create restorations that are both attractive and fit well in your mouth.
Many general dentists are qualified to create and install some restorations, but a prosthodontist truly takes things to the next level.
The Beginning of Your Implant Journey With Your Prosthodontist
The first step toward getting implants is a consultation with your prosthodontist. They'll examine your mouth and ask you questions about your overall health and your habits. If you have good bone density in your jaw and are free of health conditions that could slow down healing or increase your risk of infection after implant surgery, it's possible that you're an ideal candidate for the procedure.
Your prosthodontist will need to create a plan for putting your new smile in place. This involves deciding whether a bone graft would be beneficial, discussing the possibility of a bone graft to strengthen your jaw for the surgery, and more.
During your surgery, the prosthodontist will insert small titanium posts into your jaw. Throughout the months after they're inserted, they'll bond with your body in a process known as osseointegration. This creates the strong, long-lasting base of support that your new teeth will need.
Achieving Your New Smile With Dental Implants
Once your implants have bonded with your body, it's time for the next step of your journey. Your oral surgeon will expose the implants and fit them with healing caps. This is to help your gum heal properly around your new artificial tooth roots.
A few weeks later, you'll head back to your prosthodontist to receive your gorgeous new teeth! Once your new chompers are in place, you'll be able to once again enjoy all of your favorite foods. Plus, you won't be able to stop smiling!
Keep in mind that the information provided here is just a general overview of the dental implant process. Your prosthodontist will walk you through the specifics of what you can expect during your personal journey to gaining a restored smile. You have an exciting time ahead of you!
About the Dentist
Dr. Michael Allport is a skilled dentist and prosthodontist who has been practicing his craft for nearly 20 years. He enjoys helping patients regain their teeth and their confidence through implants and other restorative services. If you're interested in filling in the gaps in your smile, please contact us at 423-775-9971.